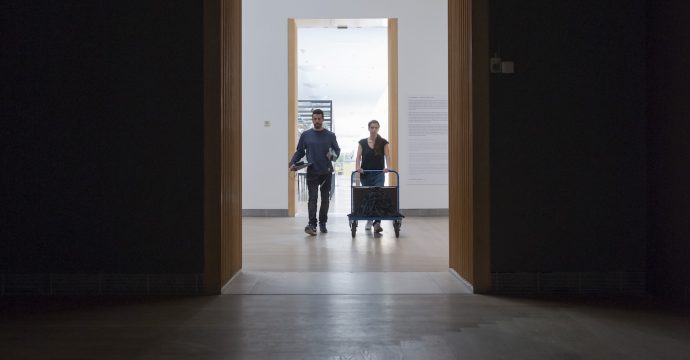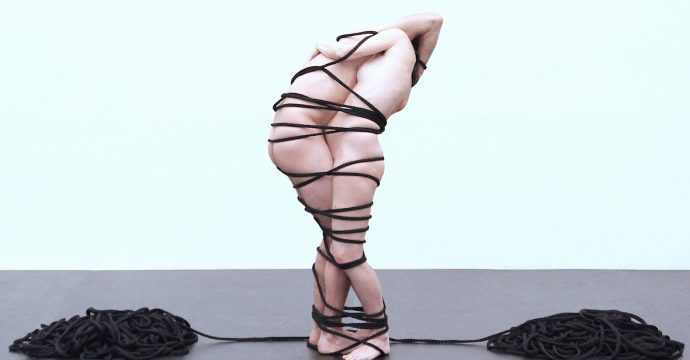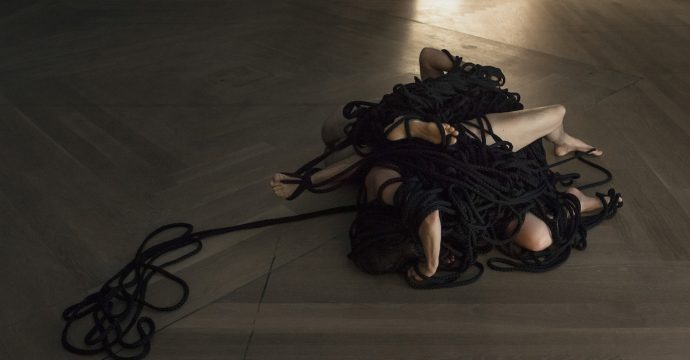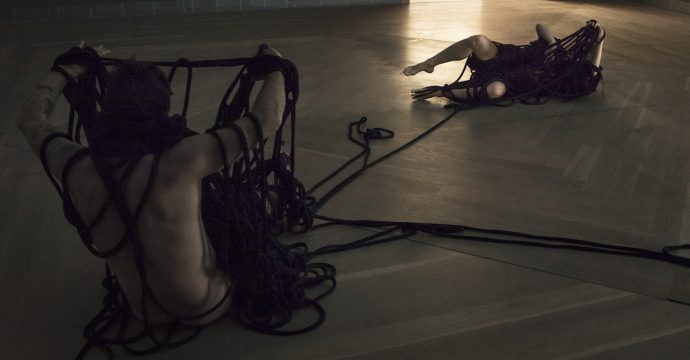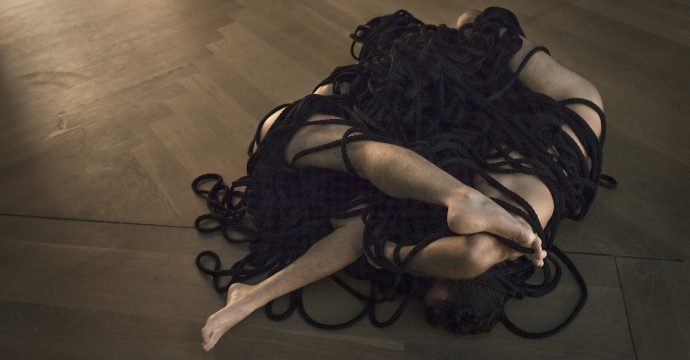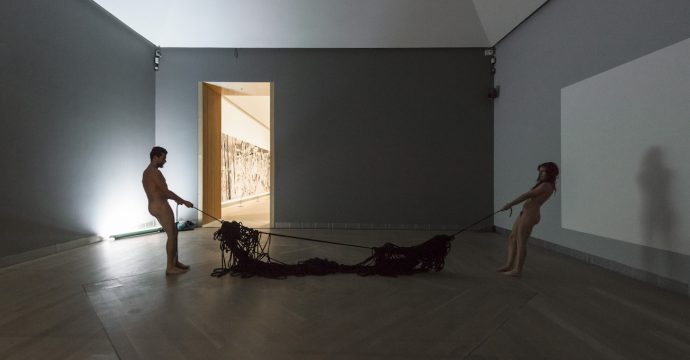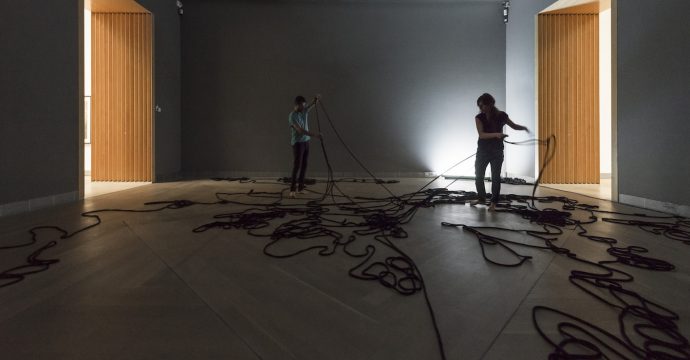 THISENTANGLEMENT
This piece – two bodies captured in 1000 meters of black rope – is unfolding from previous performance KNOT BODY. The work is navigating the transitional space that is trespassing the object/subject divide through an ongoing metamorphoses of a massive black thread: a pile of it becomes a lasso, a whip, a snake, and then a huge knot, a multidimensional pattern, an accidental spatial ornament, a labyrinth, a sprawling mass entwining, hiding, revealing, becoming the bodies that it connects and divides. In the process, gaps in-between conventional binaries of gender (male/female) and substance (presence/absence) are revealed and inhabited. The blackness of the rope in the obscurity of the space in contrast to the skin of the naked bodies is invoking an animistic ritual, which seems to imbue a utilitarian object with movement energy, awakening its own inner life.
THISENTANGLEMENT is an independent continuation of QUARTO's performances Knot Body, Beauty of Accident and Durational Rope. Each part in the ROPE series deals with the 1000-metre-long rope in distinct ways. Beauty of Accident, the first part of the series, explored the rope's flux and continuous movement; it unfolded into a durational piece (Durational Rope) and video piece (ROPE#1). In the second part, Knot body, the stage performance deals with the rope as a knot/mass/body and has also unfolded into a video piece (ROPE#2) leading us to the current piece THISENTANGLEMENT.
Choreography, Concept & Performance: QUARTO (Anna af Sillén de Mesquita and Leandro Zappala). Dramaturg: Igor Dobricic. Curator: Camilla Carlberg, Moderna Museet. Distribution: Koen Vanhove & Julia Asperska from Key Performance. Co-produced by Moderna Museet and MDT. Supported by: The Swedish Arts Council, Stockholm's Culture Committee, The Stockholm County Council and The Swedish Arts Grants Committee.